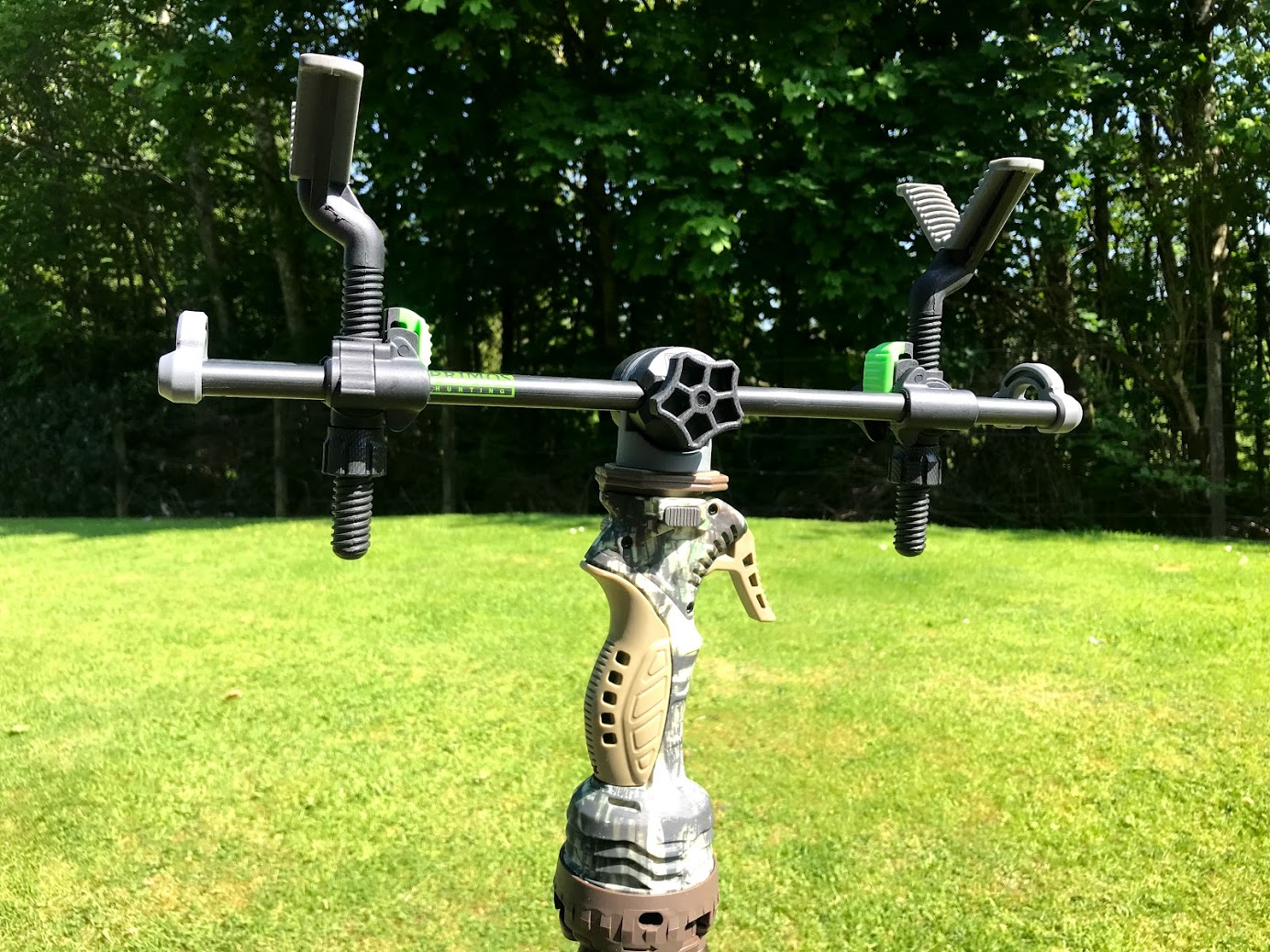 In order to fit the Primos Generation 3 Trigger Stick to the Primos Two Point Gun Rest, you will need to take the small adaptor nut from the packaging in the two point rest and fit it onto the camera mount plat supplied with your trigger stick. 
Once you do this the rest will screw on and you can fit this assembly to your trigger stick.
If you have lost the nut, you can purchase a new one here.
Step by step images:
1. Locate the plate and the nut: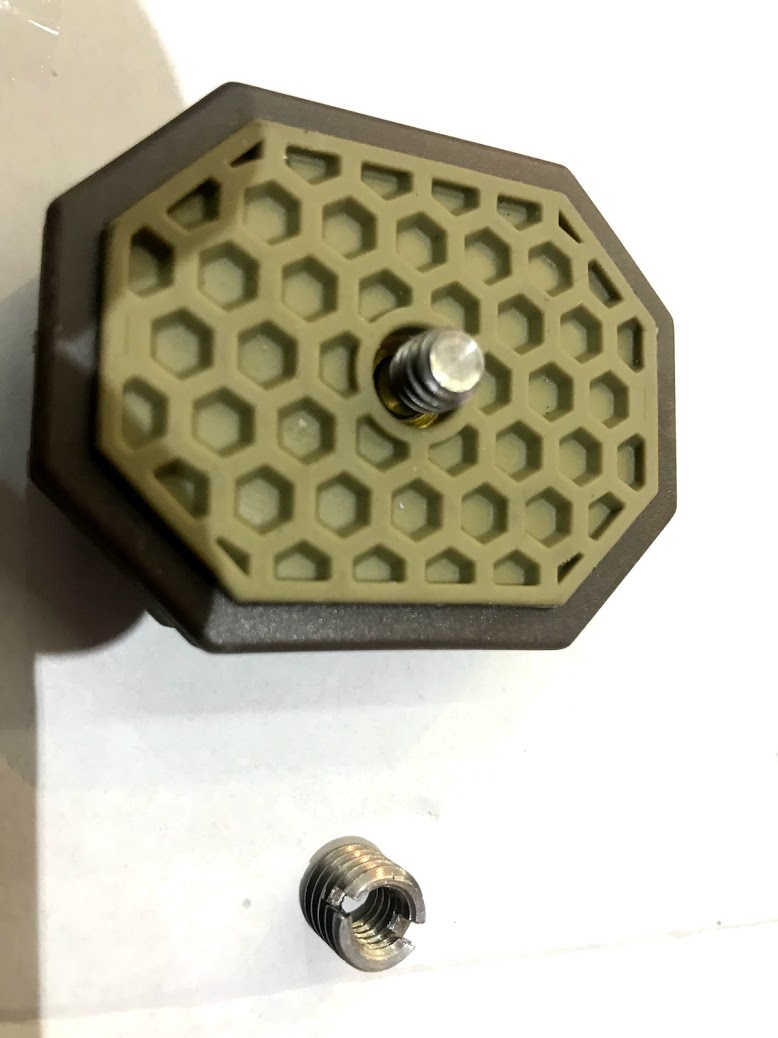 2. Attach the nut to the screw on the plate: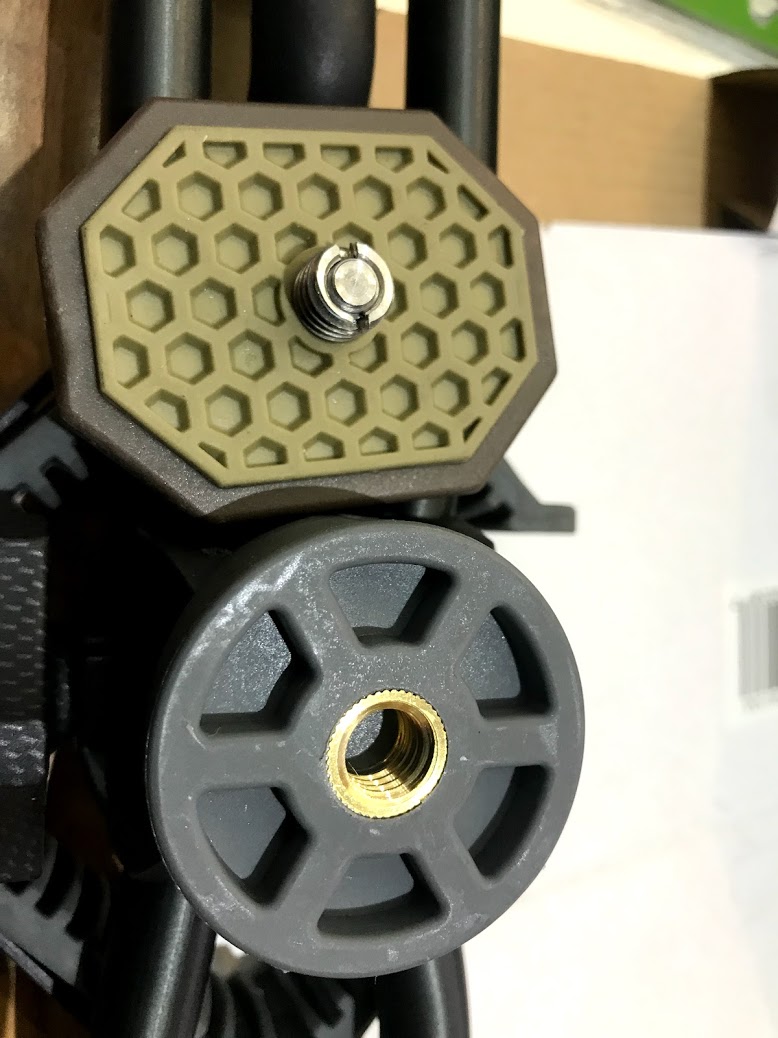 3. Attach the rest to the plate: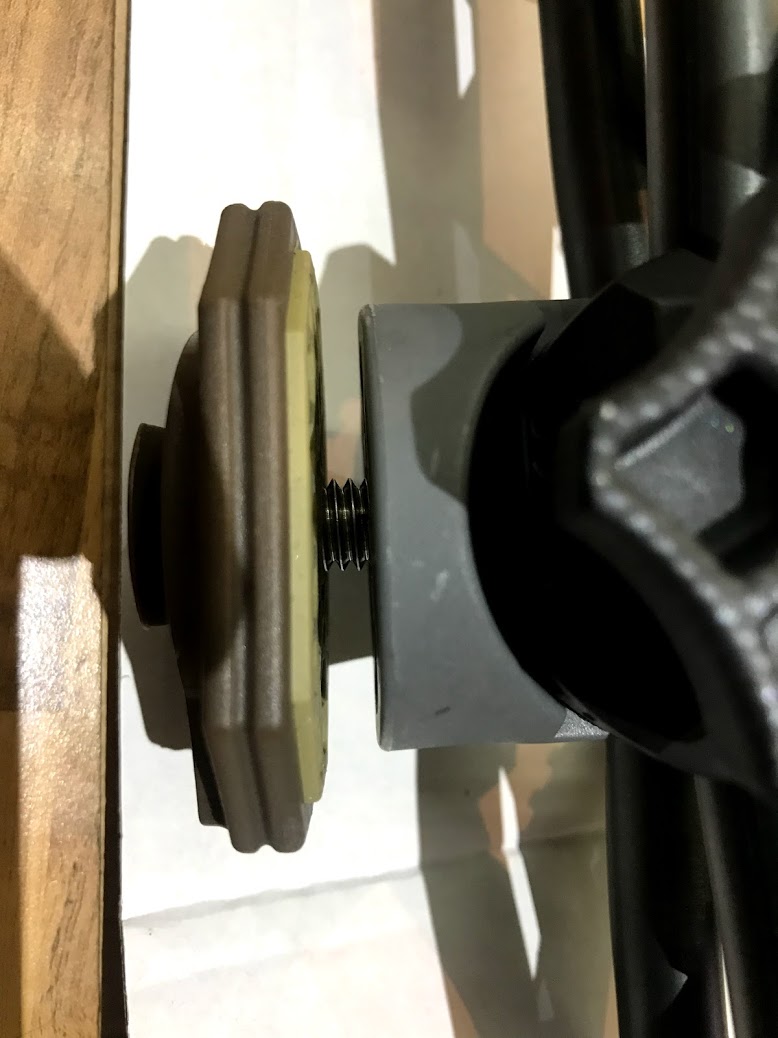 4. Attach the whole assembly to the trigger stick